Oasis
Up on a shale-strewn bench on the Western edge of the Salinas Valley in Monterey County, with the Santa Lucia coastal range providing a rain shadow and shelter from the intense late-afternoon sun just to the West, the ancient Italian grape varieties of Malvasia Bianca and Muscat Canelli have found a fitting home in the New World.
The vineyard is home to a great number of grapes - red and white - but we have found that this particular part of Monterey County is highly suited to aromatic varieties.
This specific selection of Malvasia - brought to America in the early 20th century from Calabria in Italy's far south - seems to relish the warm days and cool nights here. Planted in the same time period in an adjacent vineyard block, Muscat Canelli here reaches its full potential of expression while retaining the natural acidity, freshness we vibrancy and perfume we so esteem.
A pair of photographs of the vineyard from the same vantage point in late morning sunlight, and then again at the approach of dusk provide a visual illustration of the marine influence on the vineyard.
This large diurnal temperature variation [the difference between daytime highs and nighttime lows] is due to the dramatic effect of the natural corridor formed by the Santa Lucias to the West and the Gabilans to the East, drawing a mass of cool air and fog southward from above the cold, 3,600m deep waters of Monterey Bay.
Just offshore lies a deep underwater canyon as large as the Grand Canyon in Arizona. As no major river presently lies at the head of it, it is theorized that the canyon came into existence millions of years ago as an ancient outlet of the Colorado River before it found its way to the Gulf of California.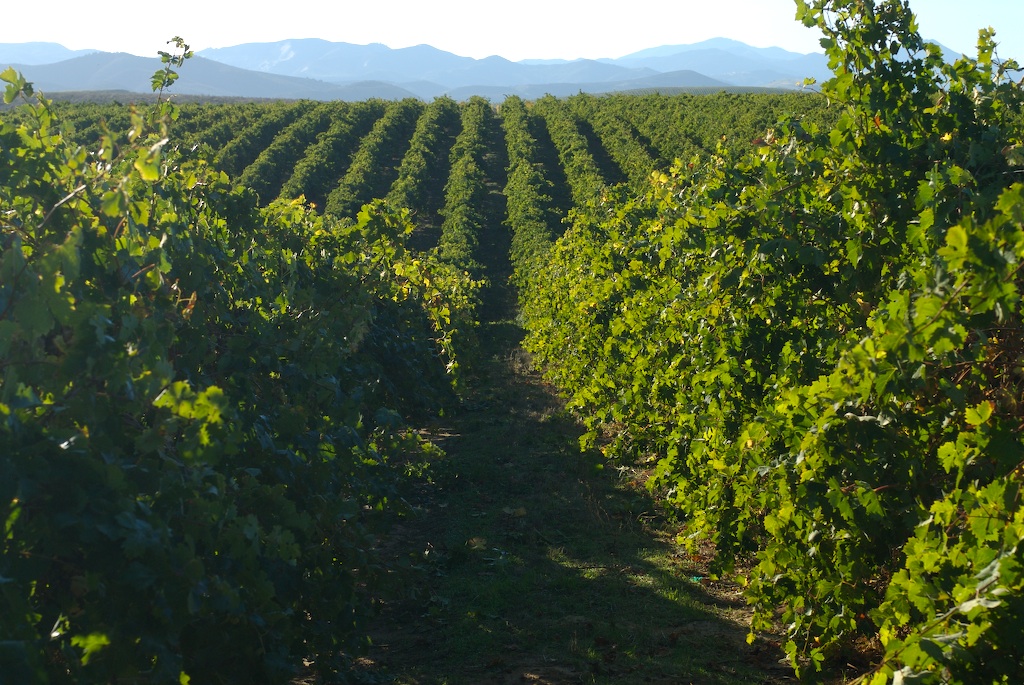 Malvasia Bianca in sunlight, Santa Lucias in the background.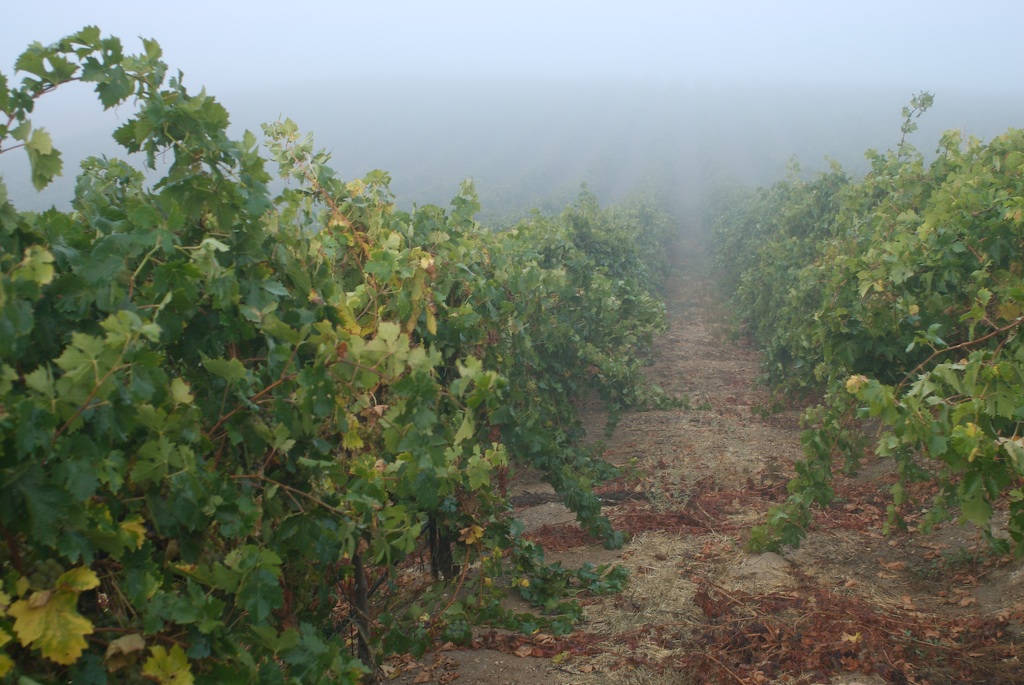 Malvasia late afternoon, same viewpoint, cooled by fog.
Muscat Canelli and John, Summer 2012